New features in AutoDNS
New product card: JSON API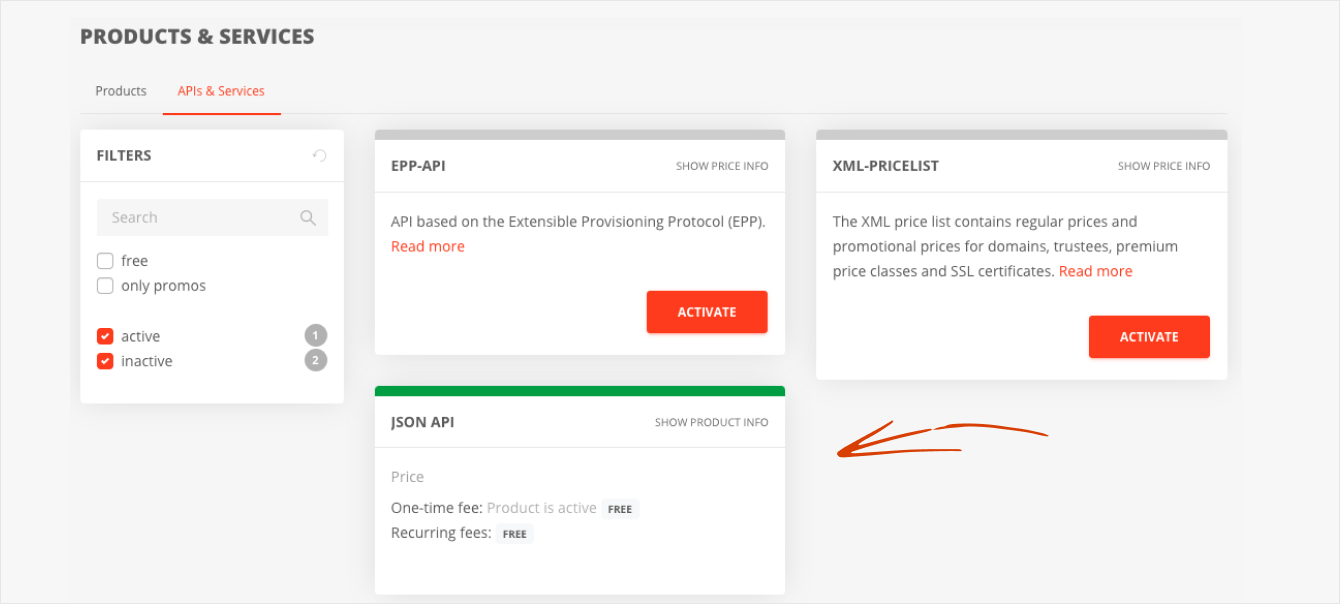 The JSON-based API enables you to effortlessly connect systems and quickly integrate domain features and TLS/SSL services. To make this powerful and free interface even easier to use, a dedicated product card has been added to the AutoDNS interface under "Products & Services" > "APIs & Services".
ID Document Management: additional TLDs
ID Document Management allows you to upload documents required for the registration of a domain. The service was previously only available for .CN domains, but has been expanded to include additional TLDs that require documents in paper form when ordering. The feature is now also available for the following TLDs: .IE .CY .CO.JP .TH .ES .SA .UZ .AZ .TJ and .KZ.
Optimizations in AutoDNS
Domain Studio: improved search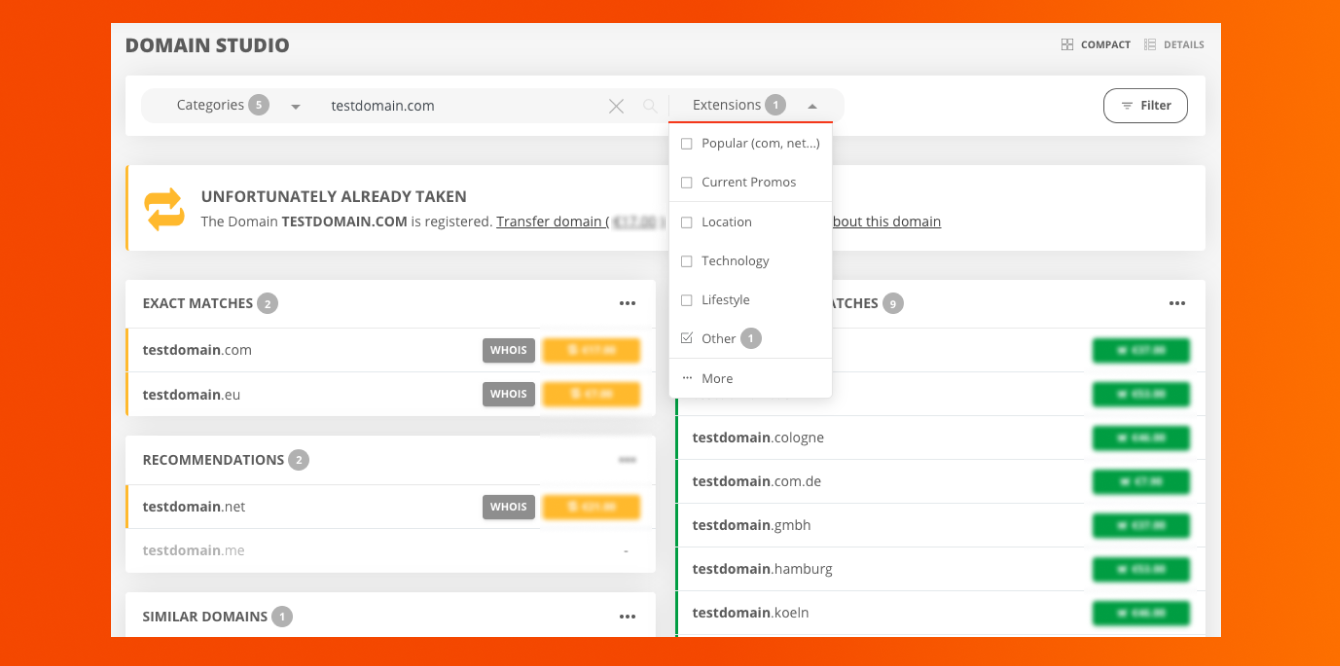 The search bar in Domain Studio has been optimized for improved usability. In addition to an optimized design, other quality-of-life improvements provide a better user experience.
Optimized contact extensions
Handle extensions for contact extensions have been improved and designed more clearly. Helpful tooltips make it easier to fill in contact data with new mouseover texts containing further details.
Optimizations in AutoDNS Pro
Price management: percentage price adjustments
Price adjustments in the new price management module can now also be stored as percentage markups or discounts. This allows individual price lists to be designed even more flexibly with individual product prices.
Surcharges can reach a maximum of 1000%, discounts are possible up to 100%.
Not a Pro user yet? Upgrade now and benefit from many expert features.
All AutoDNS Pro users can easily activate the price management with just a click in the Pro menu.