New features in AutoDNS
TLS/SSL certificates: Direct transfer to the AutoDNS shopping cart
SSL certificates can now be transferred directly to the AutoDNS shopping cart from the InterNetX.com website. If you do not have an account yet, you can create one directly and then seamlessly continue with the ordering process.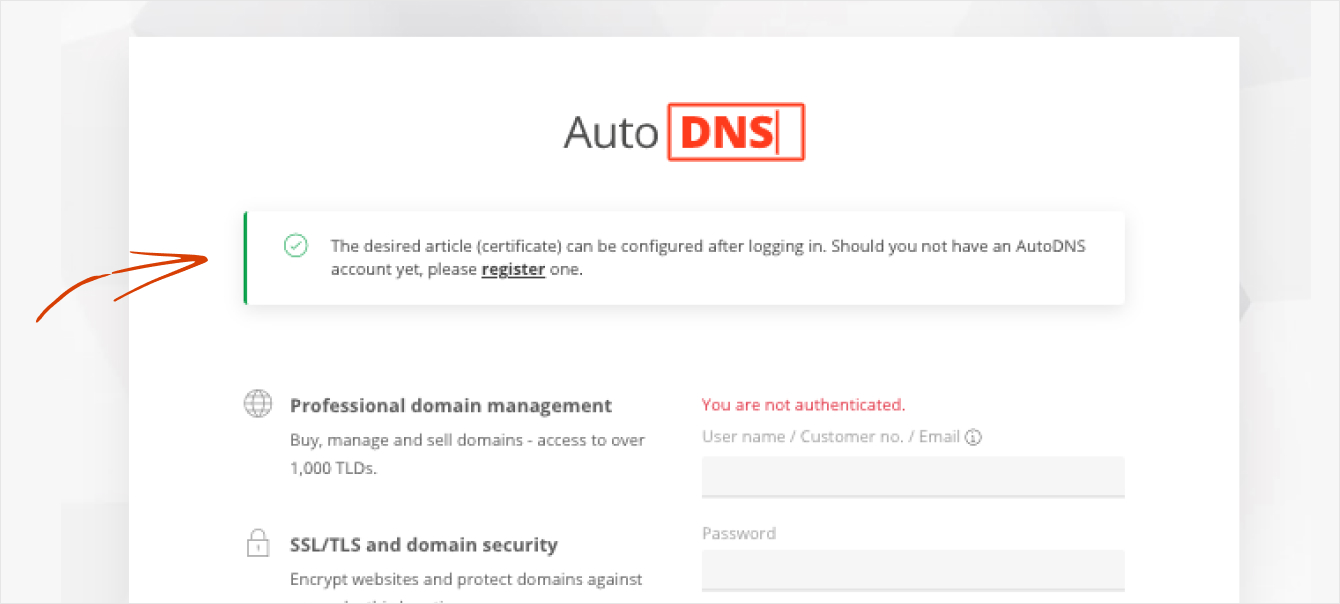 Virtual name servers: Automated ordering process
Virtual name servers can now be activated automatically and ordered directly in the AutoDNS UI via the shopping cart function.
TLS/SSL certificates: History tab
The new tab "History" has been added to the certificate detail view. Older versions of the selected certificate are listed here after a reissue. For DigiCert and Sectigo certificates serial numbers are listed, for GlobalSign the old OrderID of the certificate respectively. For these certificate versions that have already expired, a revoke can now also be triggered.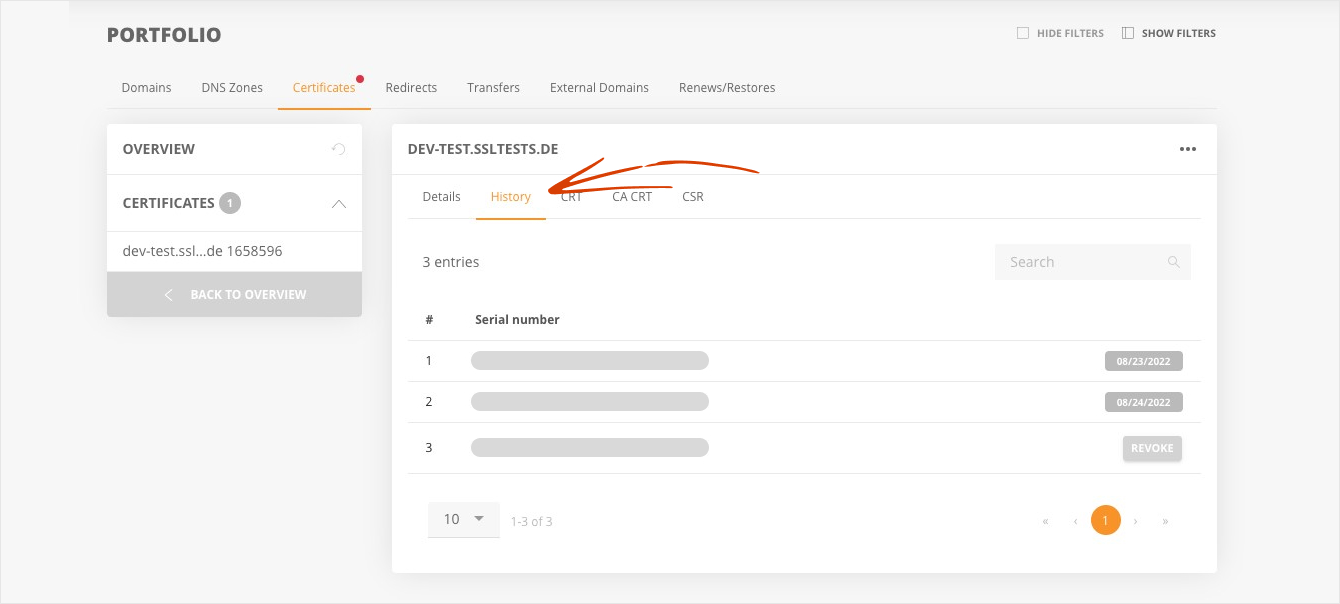 Optimizations in AutoDNS
Specific execution date for domain cancellations
When canceling domains, it is now possible to select a specific execution date. The execution date is also indicated in the domain detail view.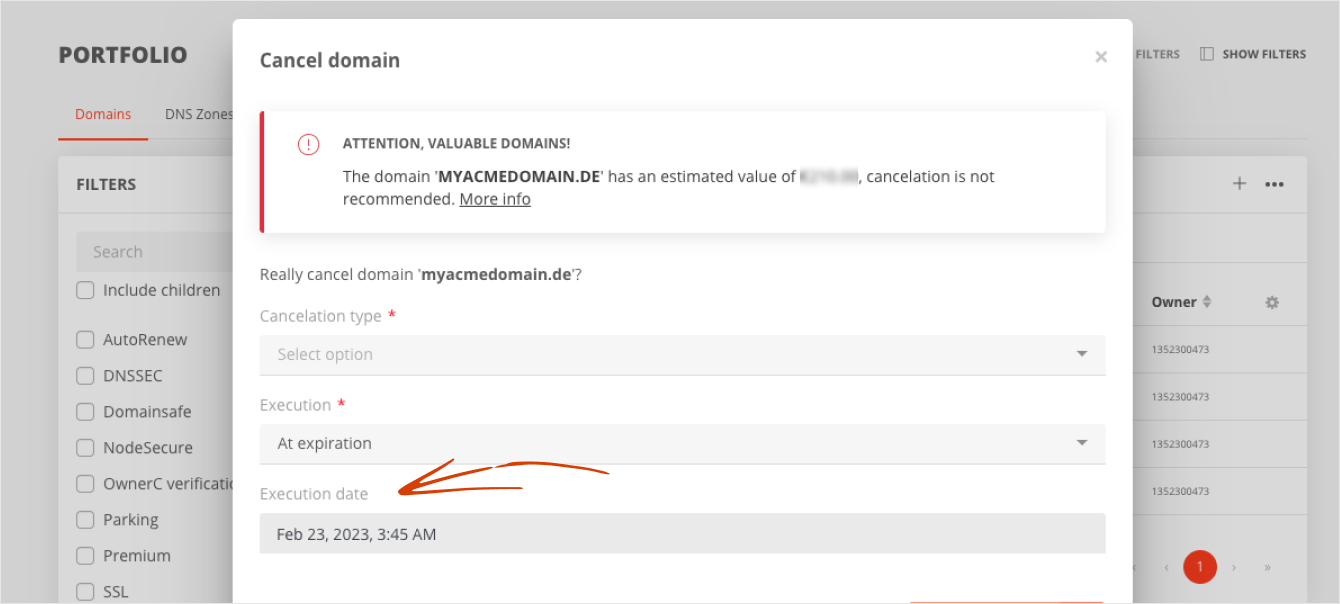 DomainSafe security optimization
When entering a TAN to enable actions regarding domains in DomainSafe, the TAN is now no longer output in plain text. In addition, the five-minute blocking period for successive domain orders is now displayed to the second.