New features
Dedicated Premium Marketplace overview
The Premium Marketplace is now divided into Premium Domains and Marketplace. The division and navigation in the different tabs offers you a better overview, helping you find your desired domains even faster.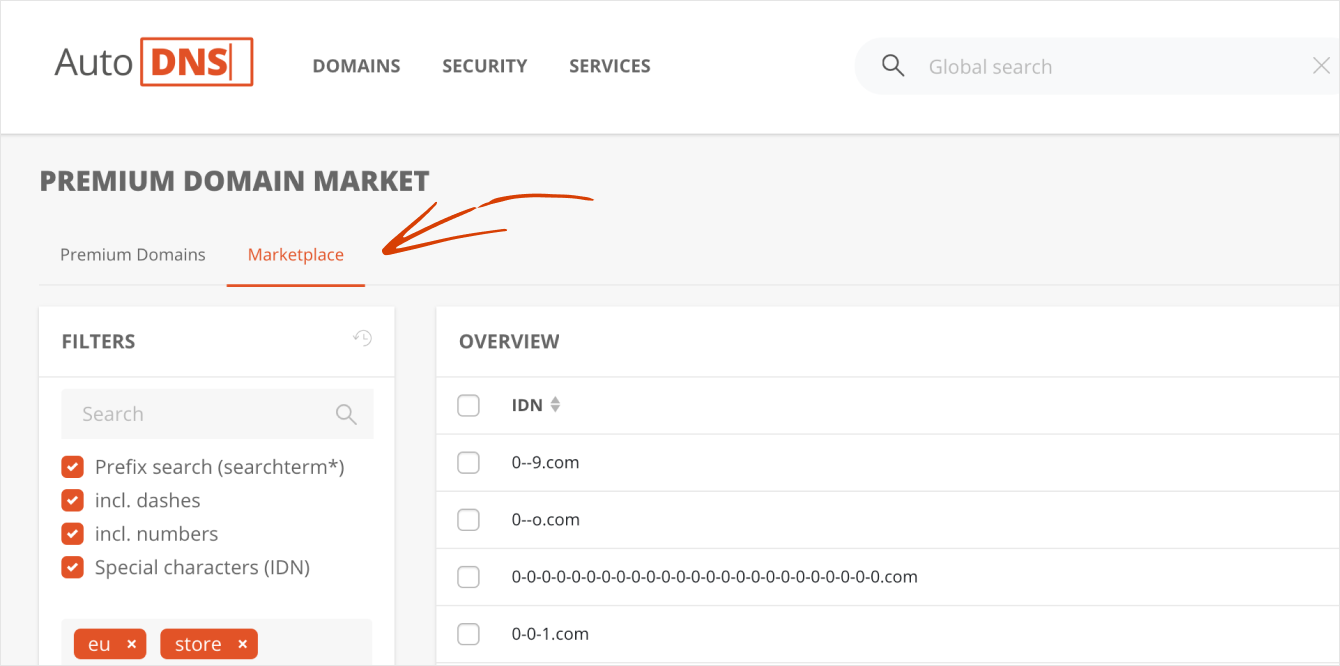 Portfolio: Enhanced filter options
It is now possible to set up individual filters in the portfolio. The filters can also be used with all available variables.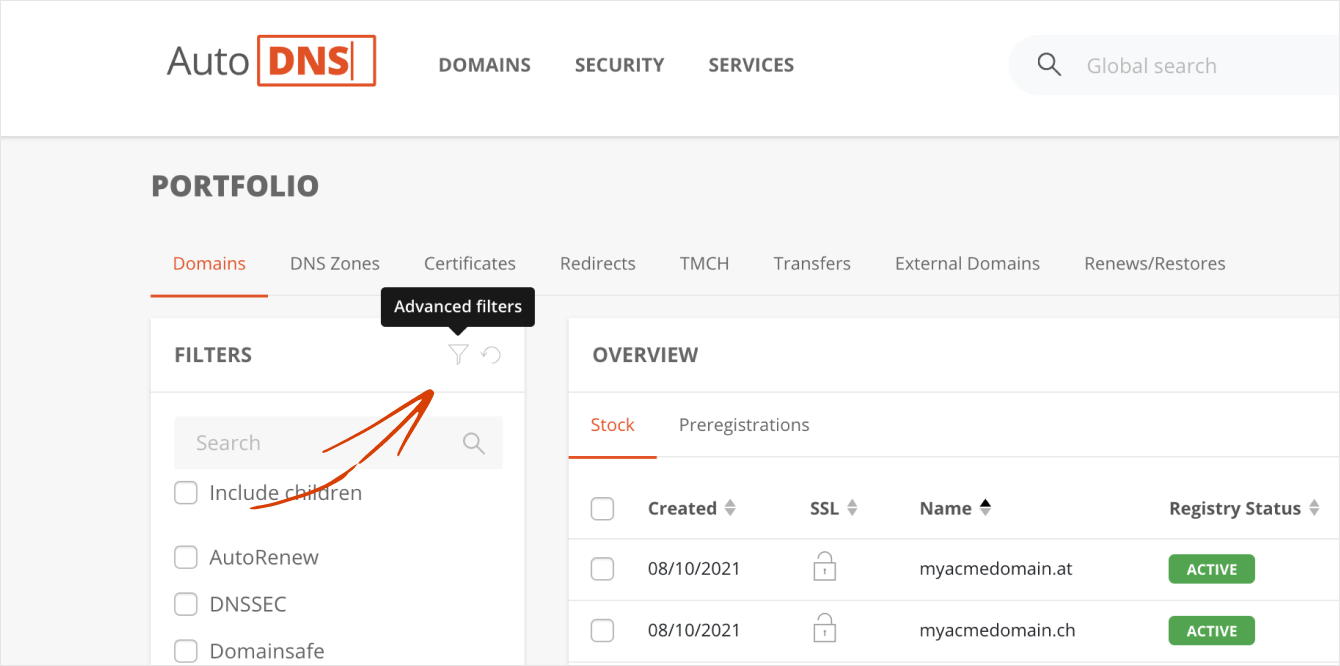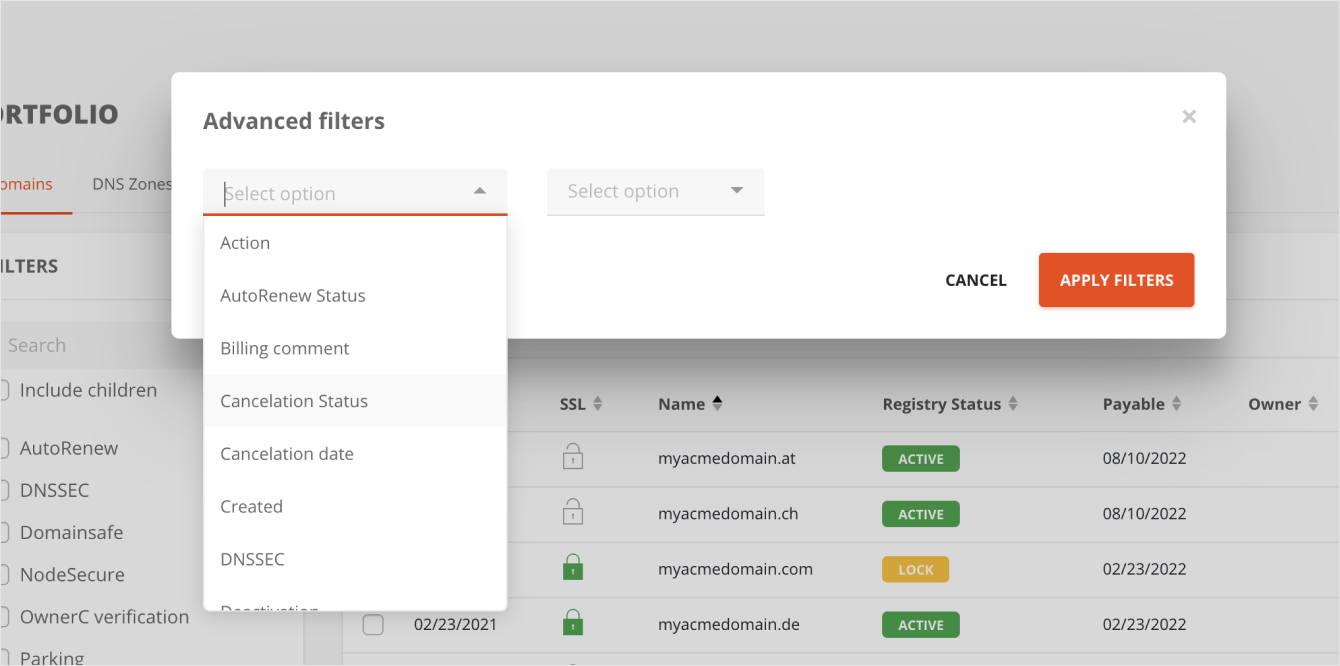 Improvements
Zones: TTLs of all subdomains can now be customized
While editing zones, it is now also possible to set a uniform and individually configurable value for all subdomains.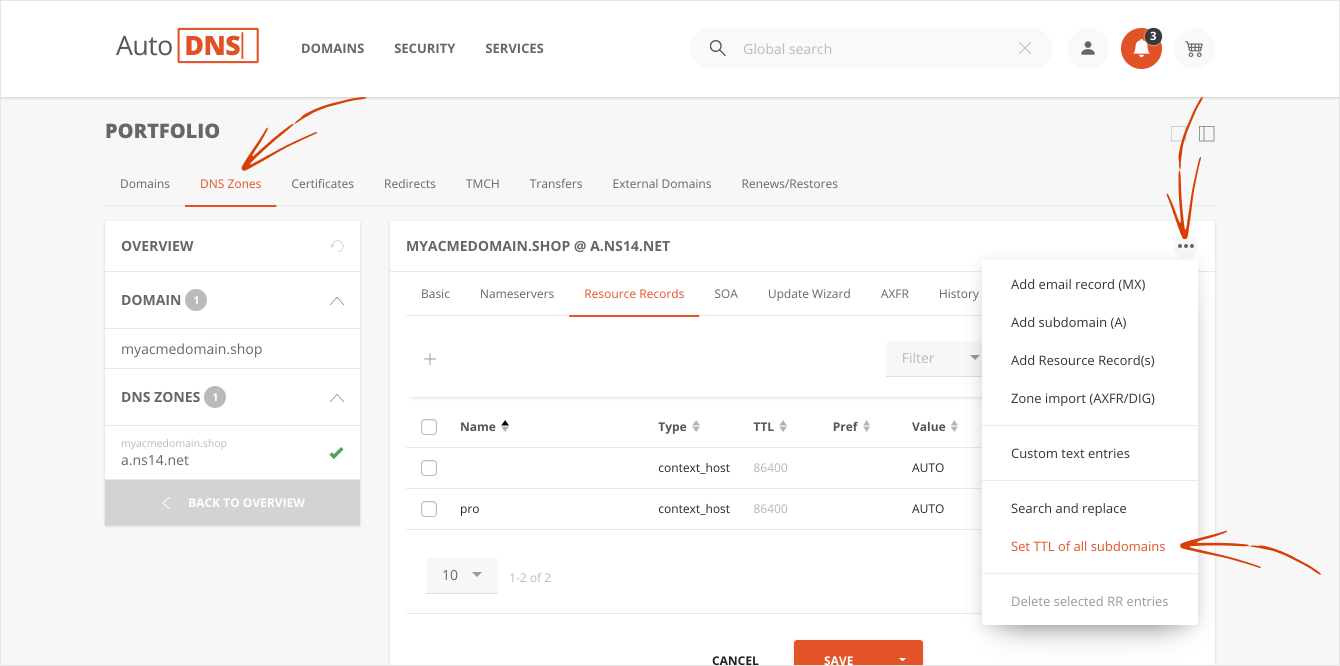 Improvements for portfolio CSV downloads
The CSV download of inventory lists in the portfolio overviews has been improved and now allows selecting the separator in the CSV file.