Optimizations in AutoDNS
Automatic zone provisioning for custom name servers
The automatic zone provisioning for custom name servers has been simplified. The system now checks whether the name servers are managed internally or externally and will offer either automatic provisioning or automatic migration accordingly.
Intelligent form for completing user data
The process of completing user data when logging in to AutoDNS for the first time has been streamlined. Data entered in the form fields is validated in real time and errors are marked permanently. The form can be saved only after all errors have been corrected.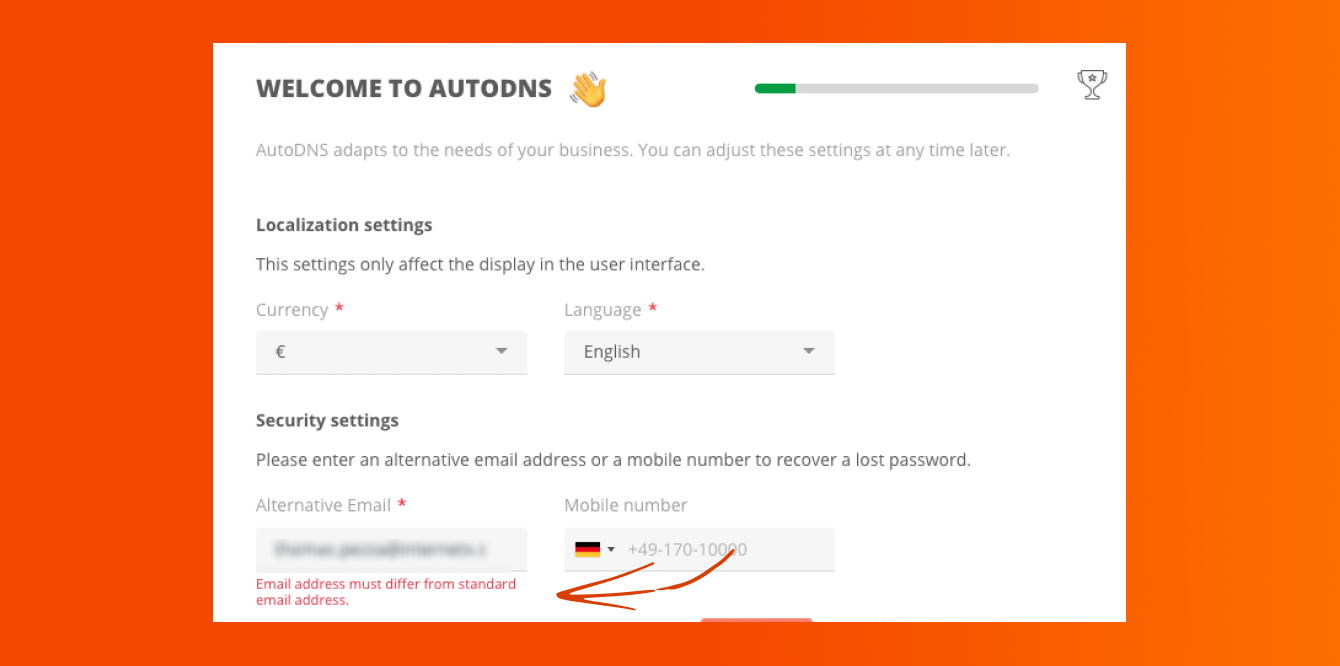 Custom default phone prefix
Until now, the German area code (+49) was preselected by default in the user administration or when creating new domain contacts.
The country code of the AutoDNS user will now automatically be preselected for new contacts. For example, if a user from Switzerland creates new domain contacts, the prefix (+41) will be applied by default.
New features in AutoDNS Pro
Price management: Price list assignment during user invite
It is now possible to directly assign an existing price list when creating a subuser.
Optimizations in AutoDNS Pro
Price management: Overdraft limit for subusers
To avoid a source of frequent errors, an overdraft limit now has to be set for new subusers. The limit can be adjusted at any time and can be set independently for each subuser.
Pro tip: Pro users have full control over their pricing with the new price management module. Upgrade now and benefit from many expert features.